UFC 258 sees an exciting middleweight clash between Rodolfo Vieira and Anthony Hernandez that comes in as the preliminary card feature. Both men are relatively inexperienced in the promotion, however, their placement on the card should speak for itself. There's plenty to be hyped about when looking at the dominant skill set that both men bring to the table.
Additionally, there's plenty of room for growth in the middleweight division considering that the champion has moved up in weight. This leaves the divisional contenders to pick up the pieces and try to vie for contention upon his return. A statement win in the preliminary card opener will help to do just that at the Apex Facility.
Also Read: CM Punk Trolls WWE Hall of Famer Booker T Over Rivalry with Ariel Helwani
UFC 258: Rodolfo Vieira vs Anthony Hernandez
Rodolfo Vieira is one of the most accomplished jiu-jitsu practitioners on the roster with 7 world championships to his name. He's finished every one of his MMA fights on the ground thus far, two being in the UFC.
The Brazilian grappling phenom is excellent from top position and this allows him to attempt a variety of takedowns. His arsenal is well rounded and it becomes virtually impossible to predict his transitions once the fight hits the ground. Chiefly, the threat of being taken down also lends itself for Vieira to begin throwing heavy strikes.
Anthony Hernandez has had an interesting shake in the promotion thus far accruing a win, two losses, and a no-contest. 'Fluffy' last fought back in May where he was violently finished by Kevin Holland on the feet. Despite a short professional run thus far, Hernandez has managed to fight some high leveled fighters and will look to enhance his skill-set.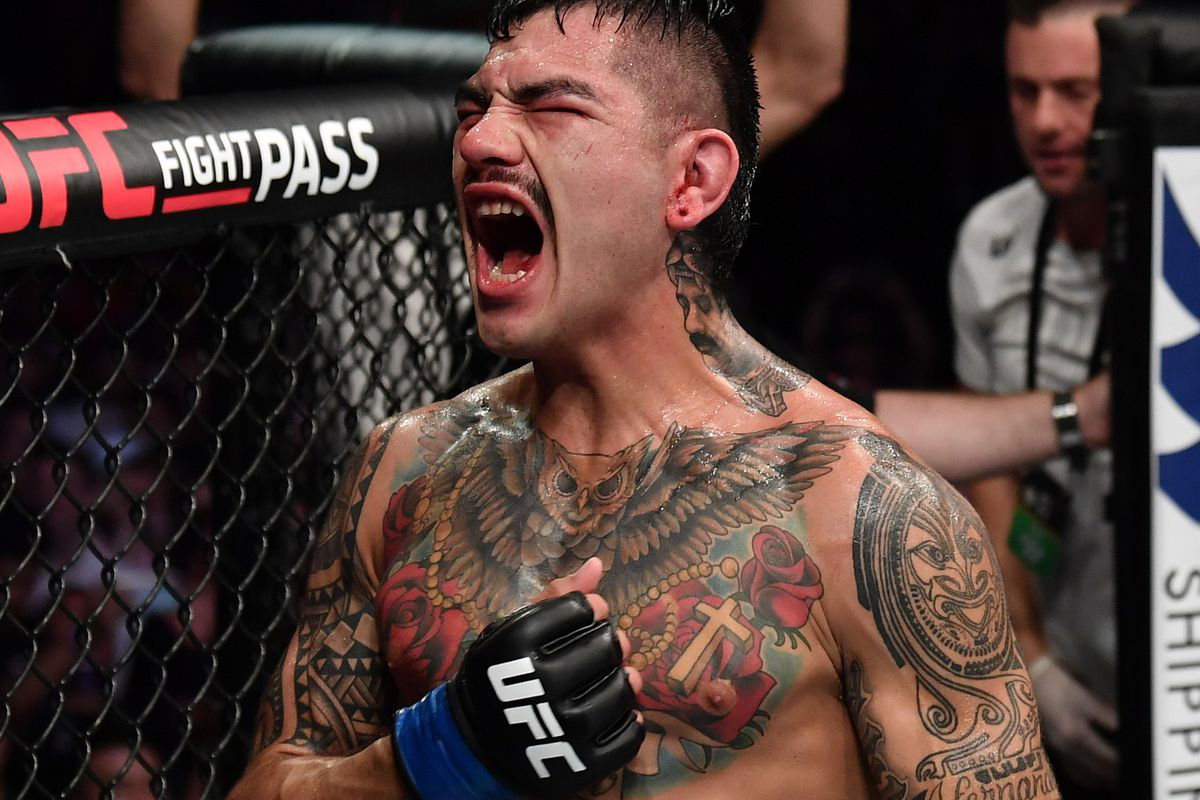 However, it's hard to overlook Vieira's dominance and his ability to make sure he brings his A-game on fight night. The fight will go to the ground at some point and it becomes virtually impossibly to pick against the Brazilian. Hernandez has shown a weakness to being overzealous in the early moments of the fight and this could cost him dearly.
 Prediction: Rodolfo Vieira to claim a second-round submission win (RNC choke)
RODOLFO VIEIRA VS ANTHONY HERNANDEZ LOWDOWN
We need to see more of the Brazilian jiu jitsu wizard Rodolfo Vieira (7-0) and the pandemic has not helped but thankfully he is on his way to the APEX for his third UFC fight. The jiu-jitsu world champion racked up his first five wins with a knockout breaking up four submissions. He was then tested with Brazilian jiu-jitsu black belt, Oscar Piechota on his UFC debut and proved there are levels, submitting him in the second round. Vieira then took on Saparbek Safarov back in March and wasted less time, sealing the Russian in an arm-triangle for his sixth submission in MMA.
Anthony Hernandez (7-2(1)) is back and ready for Vieira after a positive COVID-19 test postponed the bout four weeks ago at UFC on ABC 1. Hernandez was also unbeaten heading into the UFC but got submitted on his debut by Markus Perez. He responded by submitting Jun Yong Park but ran into Kevin Holland in his last fight back in May getting ruthlessly knocked out in the first round.
RODOLFO VIEIRA VS ANTHONY HERNANDEZ PREDICTION
Hernandez is now 1-2 in the UFC but has all the tools to build a streak. However, this is a tough match-up. Most of Hernandez wins have come via submission so he is going to have a different game plan for Vieira and that has to be finding an early knockout if he can't keep the fight on the feet.
Vieira will hunt the takedown and once the fight goes to the floor, it is game over. Hernandez needs to keep moving and circling and hope to catch Vieira as he shoots in. He has a chance, but everything points to another Vieira submission.