[ad_1]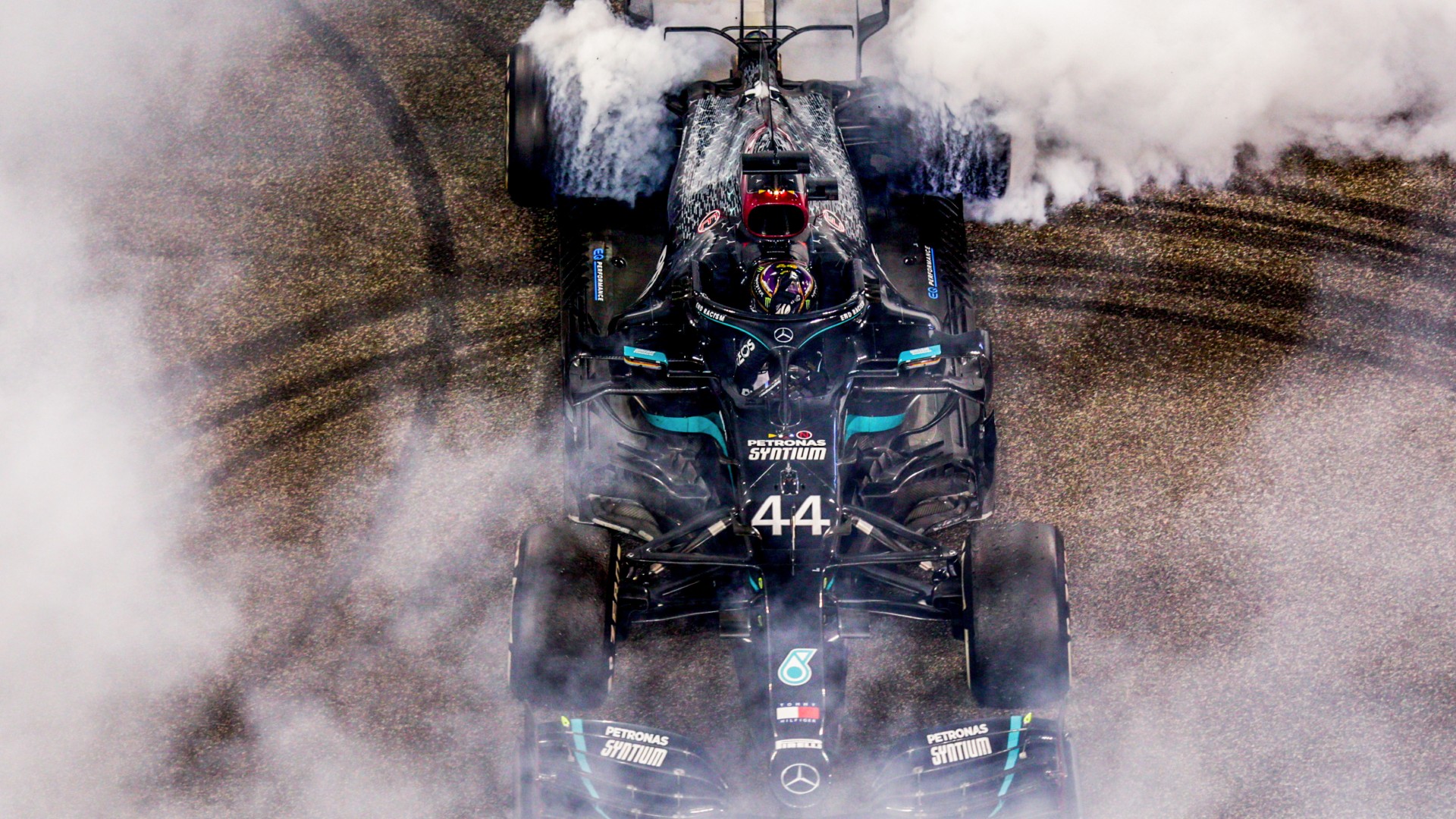 It's lights out on the 2021 Formula 1 world championship.
After the coronavirus shortened the 2020 race schedule, F1 racing is back in a furious way, with a record slate of 23 races in 2021 — a drastic increase from the 17-race sprint that took place in 2020. Sakhir plays host to the 2021 season debut, with the Bahrain Grand Prix opening the season.
Imola will make a return to the schedule in 2021 in Round 2, less than a year after five drivers did not finish because of a swath of technical failures and an accident that sidelined racers. The slate also sees racers jump across the pond again to come to two races in North America this year, with every 2020 race taking place in Europe or Asia.
MORE: F1 drivers, teams for 2021
The 2020 F1 season was all sorts of memorable: Lewis Hamilton cruised to his seventh world championship, George Russell took a seat behind the wheel of a Mercedes in a glimpse of the future, Romain Grosjean miraculously survived a horrifying crash and Pierre Gasly was the first Frenchman to win a grand prix in nearly a quarter century.
Here's what you need to know about the 2021 F1 schedule.
(All times Eastern.)
Formula 1 2021 schedule
In all, there are 23 scheduled races in the 2021 F1 season, with the Portuguese Grand Prix one of the last races added, sliding onto the docket the first week in March. The originally scheduled Vietnam Grand Prix was removed after the arrest of Nguyen Duc Chung, while the Chinese Grand Prix was eventually nixed from the slate.
The Canadian GP was also canceled amid ongoing coronavirus concerns, with the Styrian Grand Prix replacing it. Singapore GP soon followed suit, with the race canceled for the second consecutive year. FIA replaced the race with the Turkish Grand Prix, being re-added to the schedule for Oct. 3.
All races will be broadcast on the U.S. side on the ESPN family of networks, with the United States Grand Prix and Mexico City Grand Prix both airing on ABC.
Please note: The on-the-hour start times do not include the broadcast start time, which is typically five minutes before the start of the race. Times do not include ESPN's customary pre-race shows.
MORE: Live stream F1 races all season on fuboTV (7-day free trial)
Here's the latest schedule:
| Date | Race | Course | Start time | TV channel | Winner |
| --- | --- | --- | --- | --- | --- |
| March 28 | Bahrain Grand Prix | Bahrain International Circuit | 11 a.m. | ESPN2 | Lewis Hamilton (Mercedes) |
| April 18 | Emilia Romagna Grand Prix | Autodromo Internazionale Enzo e Dino Ferrari | 9 a.m. | TBD | Max Verstappen (Red Bull) |
| May 2 | Portuguese Grand Prix | Algarve International Circuit | 10 a.m. | ESPN | Lewis Hamilton (Mercedes) |
| May 9 | Spanish Grand Prix | Circuit de Barcelona-Catalunya | 9 a.m. | ESPN | Lewis Hamilton (Mercedes) |
| May 23 | Monaco Grand Prix | Circuit de Monaco | 9 a.m. | ESPN2 | Max Verstappen (Red Bull) |
| June 6 | Azerbaijan Grand Prix | Baku City Circuit | 8 a.m. | ESPN | Sergio Perez (Red Bull) |
| June 20 | French Grand Prix | Circuit Paul Ricard | 9 a.m. | ESPN | Max Verstappen (Red Bull) |
| June 27 | Styrian Grand Prix | Red Bull Ring | 9 a.m. | ESPN | Max Verstappen (Red Bull) |
| July 4 | Austrian Grand Prix | Red Bull Ring | 9 a.m. | ESPN | Max Verstappen (Red Bull) |
| July 18 | British Grand Prix | Silverstone Circuit | 10 a.m. | ESPN | Lewis Hamilton (Mercedes) |
| Aug. 1 | Hungarian Grand Prix | Hungaroring | 9 a.m. | ESPN | Esteban Ocon (Alpine) |
| Aug. 29 | Belgian Grand Prix | Circuit de Spa-Francorchamps | 9 a.m. | ESPN2 | Max Verstappen (Red Bull) |
| Sept. 5 | Dutch Grand Prix | Circuit Zandvoort | 9 a.m. | ESPN2 | Max Verstappen (Red Bull) |
| Sept. 12 | Italian Grand Prix | Autodromo Nazionale di Monza | 9 a.m. | ESPN2 | Daniel Ricciardo (McLaren) |
| Sept. 26 | Russian Grand Prix | Sochi Autodrom | 8 a.m. | ESPN2 | Lewis Hamilton (Mercedes) |
| Oct. 10 | Turkish Grand Prix | Istanbul City Circuit | 8 a.m. | TBD | TBD |
| Oct. 24 | United States Grand Prix | Circuit of the Americas | 3 p.m. | ABC | TBD |
| Oct. 31 | Mexico City Grand Prix | Autodromo Hermanos Rodriguez | 3 p.m. | ABC | TBD |
| Nov. 7 | Brazilian Grand Prix | Autodromo Jose Carlos Pace | Noon | ESPN2 | TBD |
| Dec. 5 | Saudi Arabian Grand Prix | Jeddah Street Circuit | 11 p.m. | ESPN2 | TBD |
| Dec. 12 | Abu Dhabi Grand Prix | Yas Marina Circuit | 8 a.m. | ESPN2 | TBD |


[ad_2]

Source link