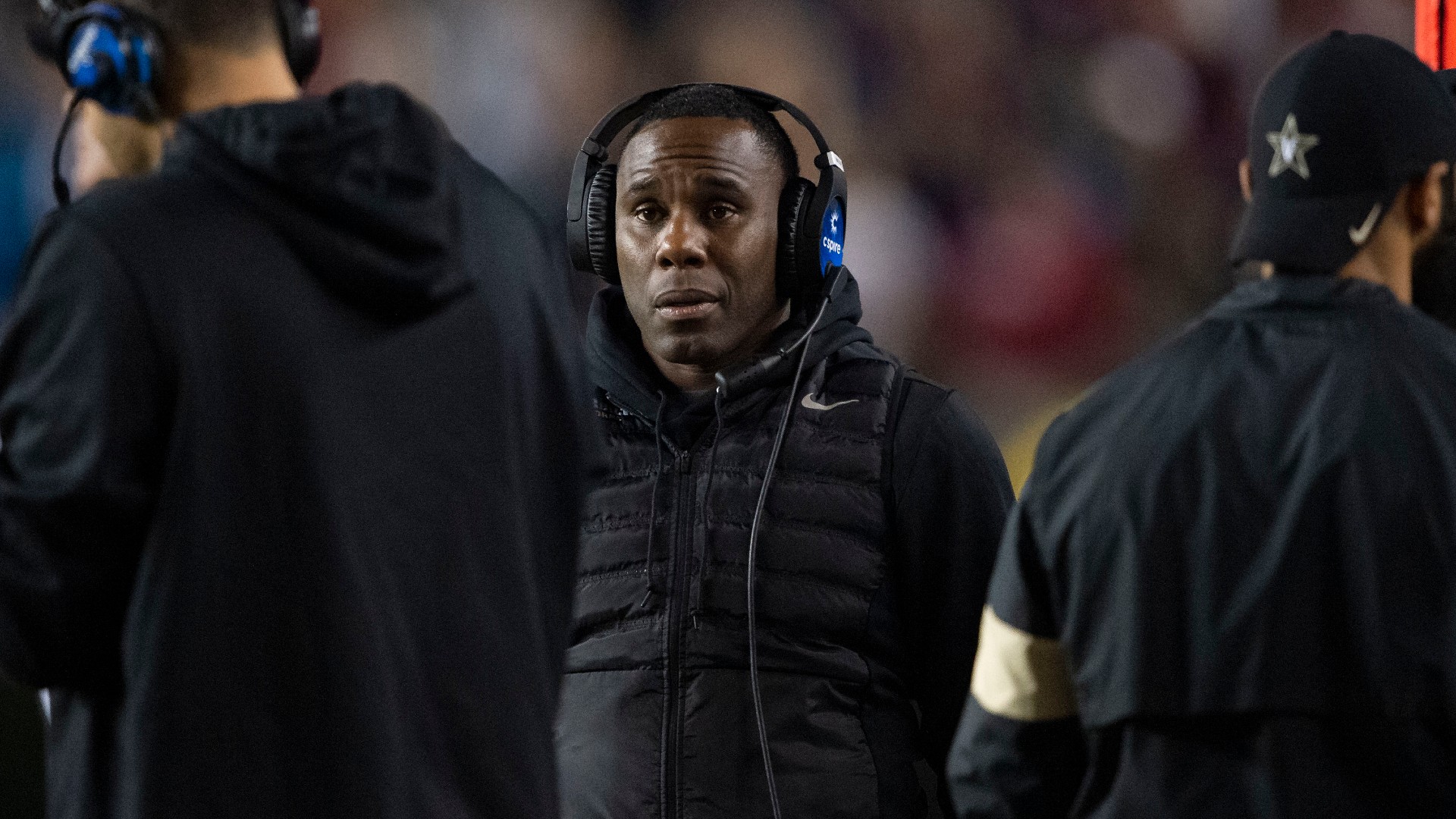 The FBS coaching carousel is starting to turn, even in a season affected by the COVID-19 pandemic.
There have been more than 20 head-coaching changes in FBS every season since 2015. That number might decrease in 2020 — but there have been four changes so far.
MORE: Texas close under Herman, but how much longer will that be respectable?
Vanderbilt's Derek Mason became the fourth coach to depart during this cycle on Sunday.
PoliticSay will monitor the coaches who resign, retire or are fired heading into next season.
#1

Jay Hopson, Southern Miss

Resigned (Sept. 7): Hopson resigned after a season-opening loss to South Alabama. Scotty Walden was the interim coach for four games, and now Tim Billings is the coach for the remainder of the season. Hopson had a 28-23 record through five seasons with the Golden Eagles.

#2

Gary Andersen, Utah State

Fired (Nov. 7): Utah State parted ways with Andersen after opening the 2020 season with three consecutive losses. It was Andersen's second stint with the Aggies. He had a 7-23 record at Oregon State from 2015-17 after a 19-7 mark at Wisconsin from 2013-14.

#3

Will Muschamp, South Carolina

Fired (Nov. 16): South Carolina fired Muschamp after the Gamecocks allowed 48 points or more in three consecutive losses. South Carolina had a 28-30 record under Muschamp, but that included a 17-22 record in SEC play. The former Florida coach could not get the Gamecocks past the nine-win mark in five seasons.

MORE: 7 South Carolina coaching candidates

#4

Derek Mason, Vanderbilt

Fired (Nov. 29): Mason was fired one day after a 41-0 loss to Missouri. Offensive coordinator Todd Fitch will serve as the interim coach. The Commodores were 0-8 in Mason's seventh season. Vanderbilt has one just one win in SEC play the last two seasons. Mason finished with a 27-55 record.